Many of us often back out from starting a venture because we don't articulate some good small business ideas. As a result, their endeavor to become entrepreneurs fades away, and they also get stuck in the 9-5 job cycle. But, what if we could help you come out of this loop?
Yes, you heard us right. We are bringing some of the best small business ideas for you this year so that you can also get on board with your venture. So, without wasting any more time, let's get started. 
What Are The Best Small Business Ideas Of 2021?
If you have small funding, you should look for some small business ideas from home. In that way, you will save a lot of money and start your venture in no time. So, let's look at some ideas like that:
1: Online Teaching
The demand for online education has increased predominantly during the last two years. So, if you want a small profitable business idea, online teaching is the best. You don't even need to be a subject expert. You can teach anything that you feel passionate about. It could be a language, an instrument, or a subject that you are an expert on.
You simply need to post your subjects on your social media and your teaching hours, and you will get clients in no time. It is one of the best small business ideas on our list because you can teach students of any country and charge any fees you want. So, if you have small investment, go for online teaching.
Also Read: Top 7 Best female entrepreneurs of 2021 – Must watch!
2: Translation Service
The demand for translation services has also increased quite a lot over the past few years. And, if you are bilingual or trilingual, there will never be any scarcity of jobs for you.
Translation service is a small profitable business idea where you can translate writing from one language to another. You can help students, business professionals, or foreign delegates and consider them as your clients.
You don't need much of an investment in this business also. You simply need to create a poster of your skills, rate, and other service details so that clients can contact you when they like. You can get jobs like document translation, or website translation, or simply book translation also.
3: Freelance Copywriting
Do you know your way with words? Well, we have one of the best small business ideas for you. The demand for this business idea has evolved so dynamically over the years that many people have also quit their jobs to be freelance copywriters.
It is one of the most successful small business ideas on our list because you just need a stable internet connection, a laptop, and good marketing skills.
Once you start freelance copywriting, you can post your works on your social media. You can also opt for guest blogging over time. It is one of those small business ideas that are best suited for people of all age groups. Once you establish an extensive network and get many clients, you can set up your company and hire people. 
One of the best small business ideas on our list today is the rideshare driving business. If you have a car and are a good driver, you can earn some extra cash. All the investment you will need to start this business is a car, petrol fare, and that's it. We are not telling you to buy a car and start this business. It is an idea for those who already have a car.
It is indeed an excellent idea to earn some extra cash when you are doing nothing. But, if you consider this idea, don't forget to ask your passengers for some feedback. You can share your service details on your social media, or you can make a website too. But once you have enough clients, you can start your rideshare business.
Also Read: 7 Best Local Businesses Through Which You Can Earn Money In 2021
5: Online Consulting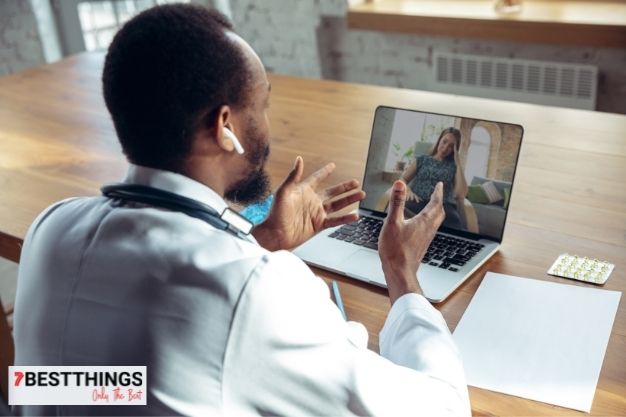 Have you been to a career counselor when you left your college? Well, I have, and from that experience only I can tell you that it is one of the best small business ideas on the market today. People never lack the energy of asking others for help, be it regarding career decisions, or choosing a life partner. That means you will never lack clients in this field.
So, if you have a particular passion for a specific niche like leadership, communication, or marketing, you can offer people advice on these. Small business marketing ideas are booming nowadays, and showing people consulting on these subjects will get you far ahead in the game.
When your clients start posting good feedback about you, you will start getting more clients too.
6: Graphic Designing
Everyone needs eye-catching promotional content for their companies. It does not matter if it is a small-sized firm or a prominent business tycoon; the demand for graphic designers will always persist there.
Therefore, if you think that you have an eye for things that look good, you can opt for this business idea. One of the most suited small business ideas on our list for artists is graphic designing.
It is also a small profitable business idea because even if companies are operating online now, they need graphic designers. Therefore, you will never have a shortage of clients if you opt for this career option. Furthermore, once you earn your name in the industry, you can set up your venture in graphic designing.  
Also Read: Top 7 free video editing software for windows 10 – Latest Updates
7: Pet care Services
In the U.S., almost 2/3rd of families have a pet. So, what do these people do when they leave for office or school? They leave the pets in the animal creche. But, in the animal creche, people are working who may not even like the animals and mistreat them. That's why people often look for someone personally to look after their pet.
You can become that friend.  If you love animals, you can always opt for this idea. It is one of the most relaxed and stress-free small business ideas because you will do something you love. You will always get clients in your neighborhood, and once they give you good feedback, you can expand your business.
Other Small Business Ideas To Consider In 2023
Apart from the seven small business ideas that I have mentioned above, there are a few other business ideas that you might consider as well, like:
Software Development
Software development has become one of the best business ideas in 2023 because of various reasons.
With the world steadily advancing to a completely digital age, every company needs various types of software to compute their tasks.
Whether it is for accounting, payroll systems, data analysis tools, or developing their own in-house software for managing their databases, software developers will be in high demand right now, with big companies paying top dollar for them. So why not hire the best software developers in your area and start your own software development firm?
Dropshipping
Dropshipping is a great small business idea in 2023. People have attained varying levels of success with it in the USA, with many even becoming millionaires in a year or two.
A dropshipping business is like an e-commerce business. If you start a dropshipping business, you will need to deliver the products requested by your customers.
However, unlike an actual company or ecommerce website like Amazon, you do not need to stock the inventory. All you need to do is set up a deal with a wholesaler and deliver single units from them to the customer's doorstep whenever they place an order.
Medical Courier Services
As the name suggests, a medical courier service entails providing medicine to customers at the right time. As medicines are one of the most important things in the world everyone needs, having a courier business that delivers them to the doorstep of customers can literally help save lives.
However, a medical courier service doesn't mean you will only be delivering medicines. Anything pharmaceutical or biological items can be transported as well, like lab specimens, medical equipment, and more!
Online Bookkeeping
Bookkeeping is one of the most essential functions every business needs. Having someone to manage your books of accounts and keep them up to date is very important. As a business owner, you would always want your updated balance sheet in hand to make the best business decisions – right?
So why not provide this service as a B2B service to other businesses?
Online bookkeeping is one of the most emerging small business ideas that's becoming pretty popular (and profitable) since it is in high demand right now. Businesses now wish to outsource their bookkeeping work to other firms instead of hiring accountants.
Online Reselling
As the name suggests, online reselling is all about selling older products and items that you have in your inventory. When people say "online reselling," they generally refer to selling old clothes that are still in good condition. These older materials are sold at cheaper rates.
Many people set up either an online platform to do so or set up stalls at various fairs and festival grounds. It's a great way to earn money selling older items belonging to others, with a slight commission to make its way into your pockets!
Frequently Asked Questions [FAQs]
If you think we have answered all your questions, you can ignore this section. But, if you feel that you still have some queries left, you can take a look below;
1: What Are The Best Small Business Ideas For Women?
Ans: We are not gender-biased here, but dress designing, beauty parlor, fashion blogging, affiliate marketing, editorial services, proofreading can be some of the best small business ideas for women. These ideas don't even require much of an investment. So, if you are passionate about it, you can try earning money from it.
2: What Is The Easiest Small Business To Start?
Ans: There are some most accessible small business ideas that anyone can start within a few days. Those ideas are landscaping business, gardening business, dog walking, personal trainer, craft business, catering, etc.
3: What Are The Best Small Business Ideas For Teens?
Ans: Students often try to earn money from a young age to be independent. So, if you are going through such a phase, you can pursue ideas like babysitting, pet care services, beauty blogging, social media influencer, art/music lessons, handmade goods selling, etc. 
Wrap Up
In this article, we have accumulated some great small business ideas from home. You may notice that none of the ideas we have shared here need a particular skill or degree. Instead, you can simply opt for any of these ideas, and we promise you a great future ahead.
Read More: