One of the most amazing travel destinations in the Central American region, Belize is a great option if you are a lover of adventure and beaches. If you are intent on visiting Belize this summer, there are some important things that you must know, like the places to visit and the things to do. This article is about the best things to do in Belize as a first-time visitor.
Belize is famous among tourists because of its scuba diving facilities, beautiful caves, beautiful beaches, serene weather, and a variety of opportunities to dive into adventure activities. There are many things you can do in Belize, but to make your first-time visit memorable, we have only included the seven most important things you can do in Belize in 2023.
From the historical Mayan cities and beautiful, adventurous caves to incredible pyramids and the Blue Hole, Belize has a lot to offer to a first-time visitor who is willing to explore and genuinely know the place. However, if you want to spend your travel time on the lap of luxury, you will still have many options to do the same. Hence, no matter what type of traveler you are, Belize always has something to offer to you to ensure you have a memorable time.
The Seven Best Things To Do In Belize As A Traveler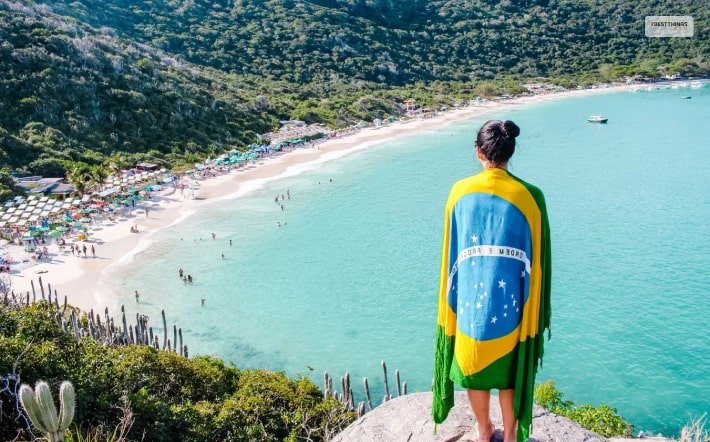 In comparison to other big tourist destinations, Belize is not as big and ends in about 9000 miles. However, within this small area, Belize has got everything you need to spend a memorable holiday time. Whether you love water adventure, wildlife adventure, or you love chilling out at the beach, Belize will offer you all. Furthermore, with different archaeological sites present, Belize is a great place to visit for lovers of history too.
The following are the things do must definitely do if you visit Belize for the first time in 2023:
1. Experience Scuba Diving In The Barrier Reef
The Great Mayan Reef is the world's second-largest barrier reef, and Belize is located along it. If you love adventure sports and diving, you will be amazed to explore the pristine coral reef. Along the coast of Belize, you will get to dive into the famous marine sinkhole known as the Blue Hole.
Visit the Ambergris Caye to access the Blue Hole in the Great Mayan Reef. If you have never done diving, there are tour companies that will help you to learn the basics and will provide you with pieces of equipment to dive.
2. Experience The Laid-Back Culture In The Caye Caulker
Caye Caulker is one of the most famous Caribbean islands in Belize and is one of the perfect places for an amazing getaway. You will find some slogans common in Caye Caulker, like "Go Slow" or "No shirt, no shoes…no problem," and similar stuff.
Just lay back on a hammock, grab a fruit drink and relax on the coastline. There are also various local restaurants and cafés in the area which serve you amazing ground coffee and the local beer of Belize. You can also taste some beautifully cooked lobsters and fried plantains.
3. Have A Relaxing Time Near The Ambergris Caye
One of the major things to do in San Pedro Belize is to stay on the famous island of Ambergris Caye. This place is known for its access to the reef we talked about in the first point. Just hire a boat, and go exploring the waters nearby. In addition, if you want a relaxing time, this is one of the best places to be in Belize. There are various personal chefs available in the area whom you can hire to cook local food for you.
4. Tour The Adventurous ATM Cave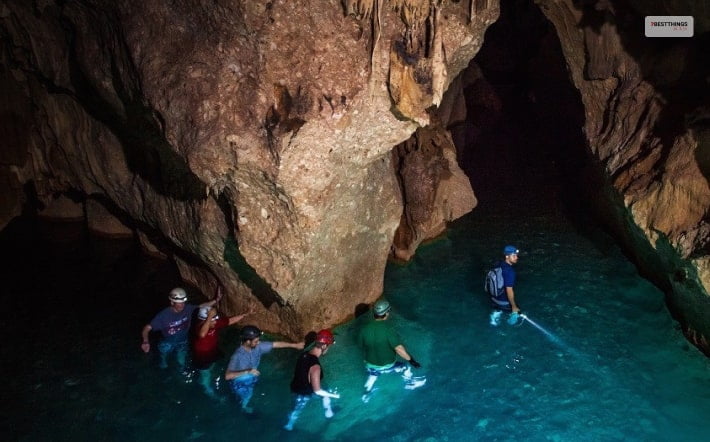 You must have already heard of the famous ATM (Actun Tunichil Muknal) cave or the "Cave of the Stone Sepulcher," which is one of the biggest reasons why tourists flock to Belize. This is a sacred Mayan site, as Mayans believed caves to be gateways to the underworld. Here, you will also get to see places of human sacrifice and various places of ancient offerings. Also, do not forget to check out the 15ft. rock which is a natural formation.
5. Visit The Laughing Bird Caye National Park
The beautiful white sand beaches and serene turquoise water. Visiting this place is one of the top things to do in Placencia Belize. Apart from that, this place is also a protective place, which you can only visit for a day tour. In addition, this place is also known for its snorkeling facilities, which are a great place for a getaway.
6. Explore The Coastal Areas Of The Belize City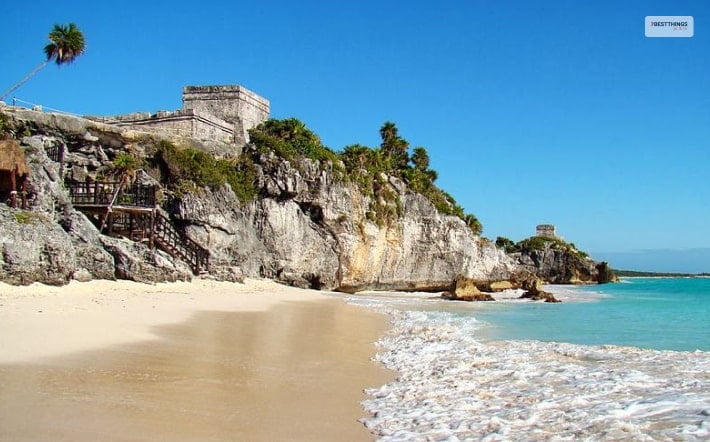 One of the best things to do in Belize city is to explore the city. However, if you are not an explorer, you can relax on the beautiful coastal beaches. Apart from that, visit the Lamanai temples for a spiritual getaway. There are also amazing places for bird watching. In addition to that, do not forget to visit the ancient Mayan pyramids of Altun Ha and the Olde Belize river.
7. Explore The Mayan City Of Caracol
This is one of the most well-preserved Mayan cities in Belize that you will come across in the whole of Central America. If you want to know about the ancient native culture of the land, visiting Caracol is one of the best things you can do. The place is located in the impressive Chiquibul forests 40 km from San Ignacio.
Final Thoughts  
Belize is one of the best places to visit if you want to visit a getaway destination in Central America. Whether you want to have a quiet time or you want to explore new avenues for adventure, Belize will offer you both.
If you are visiting Belize for the first time in 2023, make sure you follow the aforementioned best things to do in Belize, and visit those mentioned places to have the best experience. Furthermore, make sure that you contact a top travel agency before you visit the place. What made you decide to visit Belize? Please share your thoughts with us in the comments section below.
Read Also: